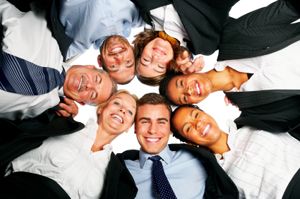 Although we're proud of our products, services, and technology, nothing matches the pride we have in our staff. You see, we learned long ago that we're really in the business of building relationships. We strive for a work environment where harmony and cooperation prevail and, where all are working together toward common goals. Our efforts are directed towards maintaining such an environment where responsible, mature employees, as well as the company overall, can grow and prosper. We try to be a responsible employer, deserving respect and trust of our team. We try to hire those persons who do not require constant discipline and who do not require a "parent" to direct their every action or have to continually remind them to follow the policies of our company. For that reason, we put a premium on hiring only the most qualified individuals to serve on our team.
Behind any GREAT service exist GREAT professionals who value quality, originality and positive thinking.
Every person on our staff is committed to providing excellent customer service and producing high-quality products and services. As you work with us in the future, we're confident that you'll find this to be true.